Professionalism, quality and innovation since 1949.
Carrozzeria Rizza is a center specialized in the repair of all types of cars.
The main automotive companies choose the Rizza body shop as an authorized center for professionalism, high specialization of the workforce, continuous updating and dedication to their customers.
Over 70 years of experience and innovation together with the Automotive sector.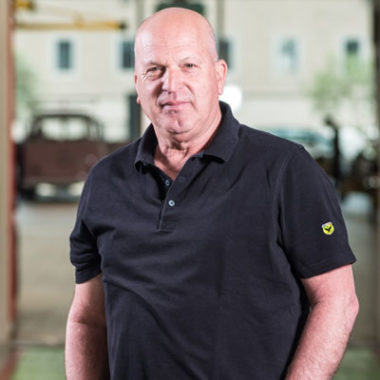 "Quality and professionalism are at the center of our work"
Alberto is the founder of Carrozzeria Rizza. From the age of 6 he loved running after school to his father Gino's workshop to help him. A keeper of tradition, he has always sought innovation in his company.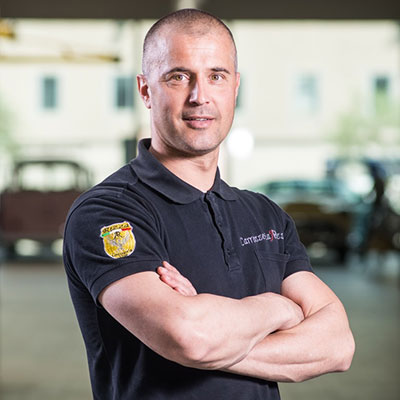 "Attention to every detail distinguishes all our services"
Responsabile oggi della carrozzeria, Mirko ha iniziato a 16 anni ad appassionarsi accanto al papà Alberto dell'arte della lattoneria. Il controllo del flusso di lavoro e la qualità dei servizi sono assicurati dalla sua supervisione.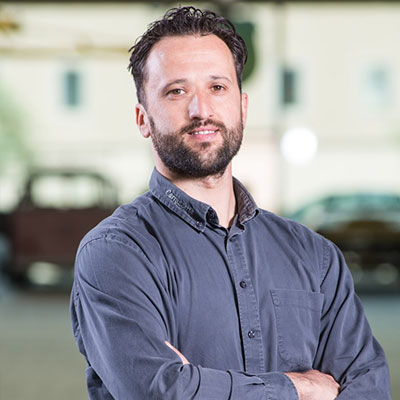 "Each of our customers is unique"
Responsible for customer relations, he honed the secrets of public relations and mechanical art alongside his grandfather Gino and his father Alberto. For Daniele, customer care, relationships with suppliers and the trust of automotive companies are the founding principles of his work.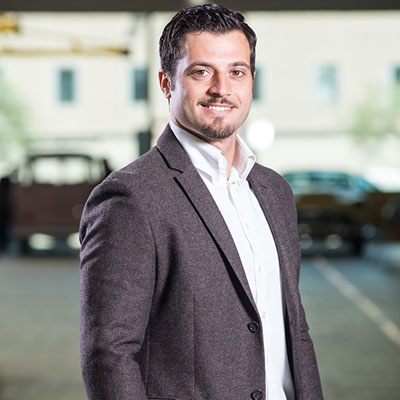 "Our company innovates in line with the evolution of Automation"
Responsible for relations with foreign customers and the administrative sector, Andrea brings to the company the research of the development trends of the Automation. His work leads the company to qualify as an authorized body shop of prestigious international brands.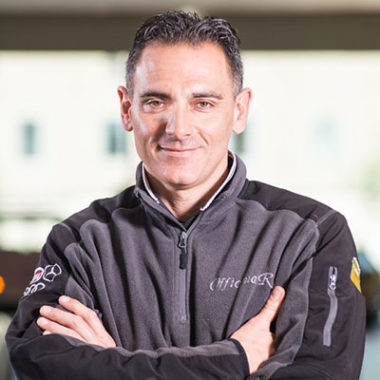 "Mechanics is first of all passion"
Head of the Mechanical Workshop, with a long experience in the managerial field of German brands, directs the staff of professionals working on mechanical parts in Carrozzeria Rizza, ensuring quality results.
Our quality certifications

Team trained and updated
Our team is constantly trained and updated to ensure maximum professionalism.

Certified plants
The systems and instruments are certified according to the main standards and continuously updated with the innovations introduced by the sector.

Only original components
The choice of materials and the authenticity of the supplies guarantee the quality of our work.